There is one common thread between successful professionals in all walks of life that enables them to make it to the pinnacle of their field – they all utilize coaches. Whether it is professional sports, business, education or public administration, utilizing and leveraging the skills of one or more professional coaches is what distinguishes the leaders and those that make a difference from the multitudes that merely participate. The Hill's Angels coaching platform will enable you to accomplish more.  It is designed to work with you as an individual by focusing on 6 fundamental dimensions:
Spiritual
Inner contentment at peace with oneself, freedom from guilt, sense of personal wholeness, purpose and direction.
Health & Wellness
Physically fit with abundant energy.
Relationships
Healthy, meaningful, loving associations with significant others.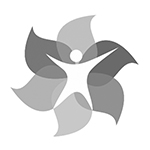 Intellectual
"Emotional Quotient" is the strongest indicator of human success. This can be defined in terms of self-awareness, personal motivation, and empathy.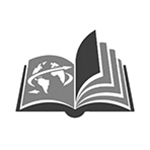 Professional
Constantly engaging in mental challenges toward a positive purpose.
Financial
Freedom from financial stress.
Your coach is engaged to continuously keep you focused on accomplishing your goals in 18 month intervals – the "G-Curve" cycle that is prevalent throughout all of life.   You will utilize daily tools and proven systems to realize the goals you establish for yourself.  More importantly, you will have a trusted professional coach who holds you accountable throughout the process.
As Dr. Hill's methods have proven, "You simply can't dream big enough" as participants regularly achieve results that they thought were stretch goals and unattainable – until they had the system.
As a participant, you select the coach who is best suited to you as an individual.  Please take a few moments to learn more about our world class coaching faculty.
After 26 years in public education and at 50 years of age, Dr. Tom Hill left the University of Missouri, where he was a professor and administrator, to pursue an entrepreneurial career in real estate franchise sales. In less than 10 years he built a company that, in 1999 the real estate offices combined, did over $3 billion in sales. He sold his company in 1999 and now spends his time and energy giving back what he learned in becoming what he is today.
Tom is a husband, father, grandfather, airplane pilot, marathon runner, mountain climber, skydiver, writer and speaker.
One of Tom's passions is to make a major and positive difference in as many lives as possible.  He accomplishes this through his professional speaking engagements, executive coaching and his seminars. Tom provides personal coaching for $495 per month.
He is the author of Blessed Beyond Measure, Living at the Summit and co-author of the companion workbook Life Plan.  He also is co-author of Chicken Soup for the Entrepreneur's Soul.
"Whether by design or subconsciously, Dr. Tom is always teaching either directly or by example. Aside from being one of the best managers and employers I have ever worked for, he is also one of the best guys I have ever known."
"The smart young leader does not lead - he follows the wise leader who went before him. Tom Hill has been a mentor, an advisor, and a friend to me for 3 years now. He is the center of great collected wisdom. I read his Friday newsletter religiously and try to talk to him whenever I can. Tom embodies the ideal of a connector. I am quite certain he is one of the great ones who keeps this planet spinning."
"Dr. Tom Hill is an amazing individual who has spent his time investing in people around him, helping them to achieve more than they may have thought possible. His excited optimism is a gift that he shares with those around him. I look forward to learning more from Tom as we continue moving forward and building momentum in business and in life."
Brett Blair is the founder and president of the Blair Leadership Group, a high performance coaching and executive search business.
He is a high performance life coach, author, speaker and entrepreneur. Prior to opening his business in 2007, Brett worked for over 20 years in a variety of corporate leadership positions. He holds a BS degree in Industrial Engineering from the University of Missouri, an MBA from Tennessee State University, and is currently pursuing his Ph.D. in Psychology, with an emphasis in positive psychology. Brett is a Certified High Performance Coach through the High Performance Institute, is trained as a High Performance Advisor through the Arête Academy, is a member of the International Coaching Federation, a member of the National Association of Corporate Directors, and serves on several for-profit and non-profit organization boards.
Brett's passion is helping people. As a high-performance life coach, Brett enjoys helping leaders who desire to grow and achieve balance in their personal and professional lives. Brett's clients enjoy the ongoing feeling of full engagement, joy and confidence that comes from consistently living from their highest, best selves. Through focused efforts aimed at sustained high levels of clarity, energy, courage, productivity and influence, and working with leaders in all phases of business and life, Brett's clients have shown remarkable results.
Brett is the author of From Autopilot to Authentic and Living at the Summit, and is now working on his third book, titled Busy is Bad.
Brett and his wife, Kim, live in Durham, NC. They are both avid distance runners, enjoy travel and are active members of Newhope Church.
"Brett is a highly motivated, professional individual with outstanding leadership and ethical characteristics. I personally worked with Brett on a number of projects and found him to be success driven, accountable and an excellent communicator.
I would highly recommend Brett as a valuable asset for any organization."
"Brett is a living, breathing example of leadership through action. He is ahead of the game in doing what is necessary to position and brand both himself and his business to remain a market and industry leader. Brett's forte is in motivating and mentoring those around him for their success. He shares his vision with his team and truly wants them to them to participate with him rather than to just follow along. I highly recommend engaging with Brett and experiencing for yourself ability to forge relationships and to deliver anticipated results."
"When I met Brett I knew he would be incredibly successful. What I didn't know is how much fun it would be to go with him on his journey! Brett has taught me a great deal about goal setting, how to approach new situations and just generally how to enjoy what I'm doing. He is inspiring as well as just fun to be around. I appreciate his professionalism as well as his friendship!"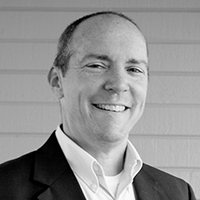 As a consulting psychologist licensed in Idaho, Ohio, and Indiana, Dr. Hall provides executive coaching to business owners, senior executives, and high potential young leaders. He also provides executive assessment services for companies as they choose people to develop.
Dr. Hall enjoys training work groups to enhance their performance, and facilitating executive agenda and team building meetings. He also works on talent assessment and succession planning, and has worked with leaders from Fortune 20 companies as well as small entrepreneurial firms. He has worked with executives from the areas of Law, Health Care, Publishing, Insurance, Construction, Manufacturing, Retail, Distribution, Universities, Public and Private Schools, Missionary Agencies, and Churches.
Dr. Hall uses two things that inform his work with clients:
- The first is hard science.
- The second is ideas that have stood the test of time.
"I highly recommend Roger as both a personal / professional coach as well as a speaker or host for conferences and events. He always leaves his audience both educated and entertained! Any time I have the opportunity to hear him speak, I take it, and it's always worth my time."
"Roger is a gifted communicator and understands the psychology of excellence in business and life. As a person and a professional, Roger has had a profound impact on my way of thinking, working and living."
"I highly recommend Roger for any company who is genuinely interested in making a change, making a difference in their culture. Roger will bring out the best in everyone and every situation. Everyone, without fail, will be touched in some way for the better, both professionally and personally."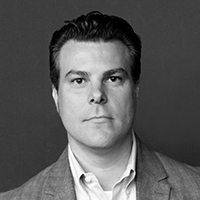 As the Chief Creative Strategist for Seed Level Creativity Lab, Brian guides clients through a holistic process of building their own, customized user manual for their life or business with access to a comprehensive network of resources. As the Co-founder of Medici MediaSpace — a collaborative, coworking community—Brian has strived to create optimal environments that promote creativity, positivity and progress towards member goals.
Prior to starting Seed Level Creativity Lab, Brian spent thirteen years working in every department of Rockwood Bank, a small community bank in Southwest St. Louis County that his father founded in 1989. His years at the bank gave him a solid foundation in the financial industry. In 2015, Brian decided to branch out on his own and pursue entrepreneurial opportunities. He has helped several clients build companies including a hockey website that helps players find private lessons and camps, a concert series supporting multiple nonprofits as well as a platform that helps support the St. Louis film industry.
Brian was born and raised in St. Louis, MO. He attended the University of Missouri in Columbia. While at Mizzou, he was fortunate to study abroad for two semesters in London, England and Perth, Australia. He loves to travel and encourages everyone he meets to wander around the globe. Brian graduated from MU with a degree in Sociology. Brian attended the Graduate School of Banking at Louisiana State University from 2008-2010 and started his MBA at Washington University in 2009. He earned his MBA in 2011 and added a financial planning office at his bank towards the end of 2012.
Brian and his family live in Kirkwood, MO where he is active in his community recently serving as a member of the City of Kirkwood's Citizen Finance Committee and as a trustee for his subdivision. Brian is a Director for the Brian P. Murray Memorial Foundation and a member of the Board for Rock 4 The Cause, a MO nonprofit. When he isn't working with clients or on one of his projects, Brian can be seen working on his lawn and garden or spending time with family and friends.
"I can honestly say that Brian is one of the most creative people I have ever met. Brian is one step ahead of his peer group in coming up with ideas;a true "out-of-the-box" thinker. Brian has the skills to do almost anything when he puts his mind to it. I would recommend Brian's services to any business owner — they will not be disappointed."
"The process Brian has developed is well thought out and comprehensive in a manner that will focus your efforts in evaluating life, goals and your own success. He has found a great balance of structure and flexibility. He listens and brings thoughtful and insightful analysis to the conversation—this can be invaluable as you work through the process. If this is a journey you are considering, I would highly recommend Brian and his process in helping you to be successful."
"People aren't against you; they are for themselves. This is what my business mentor, Brian Lunt taught me in his Seed Level program. I am working with Brian to develop a program for fighters and martial artists that will help them Entrepreneur their fight career....so watch out! Now, I have a Business Senseii!"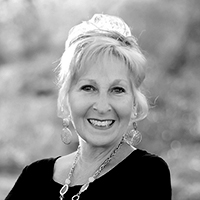 After retiring as a State Farm Agent, Mary went on to get her Broker's License to sell real estate and started a business purchasing and leasing rental properties. Mary is a graduate of the University of Illinois with a degree in Business Management. She has authored a book, I Meant It for Good: A Memoir of Dreaming, Visualizing, and Becoming My Authentic Self, which was released March 15, 2020.
Mary's vision is to share her story in hopes of helping other people know they, too, have options and can choose what is right for themselves, to help them set their own goals and realize their dreams.
Utilizing the experience she gained over multiple careers, Mary is excited to share her expertise and give back to others, especially women, through personal coaching.
"Mary's coaching style is approachable, she reminded me that a long term goal can be as simple as having the ability to drink coffee in nature each morning. Which was a breath of fresh air. I'm constantly reminded that no goal is too small or too large. By having Mary as a personal coach, I've been able to learn where I'm balanced and  unbalanced, finding my true authentic self. But what I'm most excited  for is uncovering goals that I've inadvertently locked away and establishing a plan to tackle."
- LINDSEY FINNELL
"How many people can say they have a fully developed 6 year life plan in 90 day increments? Mary's life experiences and rich perspective have expanded my thinking about what is possible. She has stretched and challenged me to clearly see the vision of the future I want to create. Having a coach that challenges and supports me as I take the risk to dream, plan and create my life is priceless. The results and growth through consistent focus and accountability have paid off abundantly."